WHY CHAIRLESS CHAIR ?
Depending on the time, people who work fixed or leaning on the ground may have regional problems or disabilities due to their working position in the back and waist regions. As a result, a lot of people have been forced to quit their jobs every year, or they have to live with these troubles for the rest of their lives. İşletme bazında bakıldığı zaman ise her sene buna bağlı olarak iş gücü kayıpları veya hastalıklara ve rahatsızlıklara bağlı izinli gün sayısı artışı yaşanıyor. The Ohio State üniversitesinde yapılan bir çalışmada Chairless Chair'ın bu bağlamdaki rahatsızlıkları ve sıkıntıları en aza indirgendiği vurgulanıyor.
Yapılan testleri ve sonuçlarını görmek için başlığa tıklayınız ;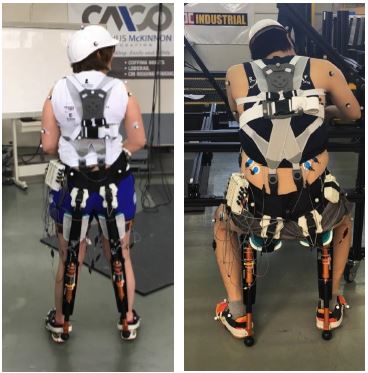 Since people aren't getting any younger, they need to become smarter !
One thing is for sure, demographics are changing. Employees are getting older, which puts them at a higher risk of suffering from backpain. Diseases of the muscle tissue and the skeleton are already responsible for one fourth of all sick days. This creates enormous costs, and therefore, we need a clever solution – and we don't need this solution someday, we need it today!
For More Information;
CHAIRLESS CHAIR !
MORE PRODUCTIVITY LESS PHYSICAL PROBLEM;
It is now possible to create ergonomic, comfortable and even more productive work  without large changes in the workplace with the Chairless Chair.All you need to work in a healthy position is just to wear and use your device, which takes about 30 seconds to wear. The Chairless Chair allows you to easily switch between active seating, standing and walking position